Quote:
Originally Posted by
T.R.MacMunn
Thanks Ug ........ one of those might just do the trick. I'll have to give this some more thought. I think I can probably make up a bunch of boxes with irregular widths & park them side by each & do them in a V-carve. I don't care about straight sides on the letters, because you don't get them when sandblasting. anyway.
So ....... question ........ they have a 6" bit with a .25" shaft. Carbide, I know nothing about metal .... can I cut that bit off to say 4" or so? Can you cut carbide with a hack saw?
I've cut down a few engraving bits for a fast fix. Used the bench grinder lil at a time, they do get hot.
What about ACM panel bits? They have an .09" flat bottom tho
This set shows a few...
AMS-151 8-Pc V-Groove for Double Edge Folding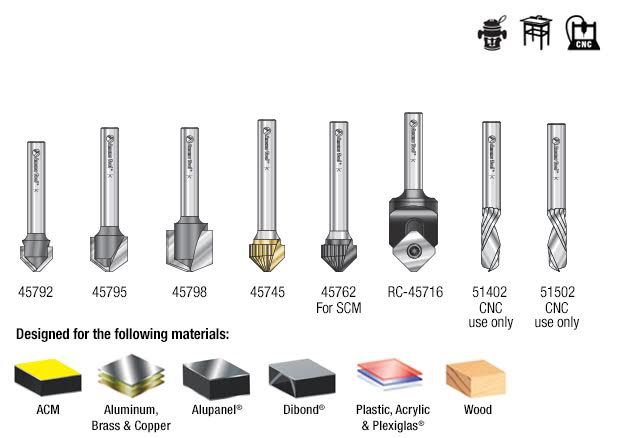 # RC45716 shows inserts... wonder if they have a radius avail?